Silver for Segura Viudas Brut Rosé in Premis Vinari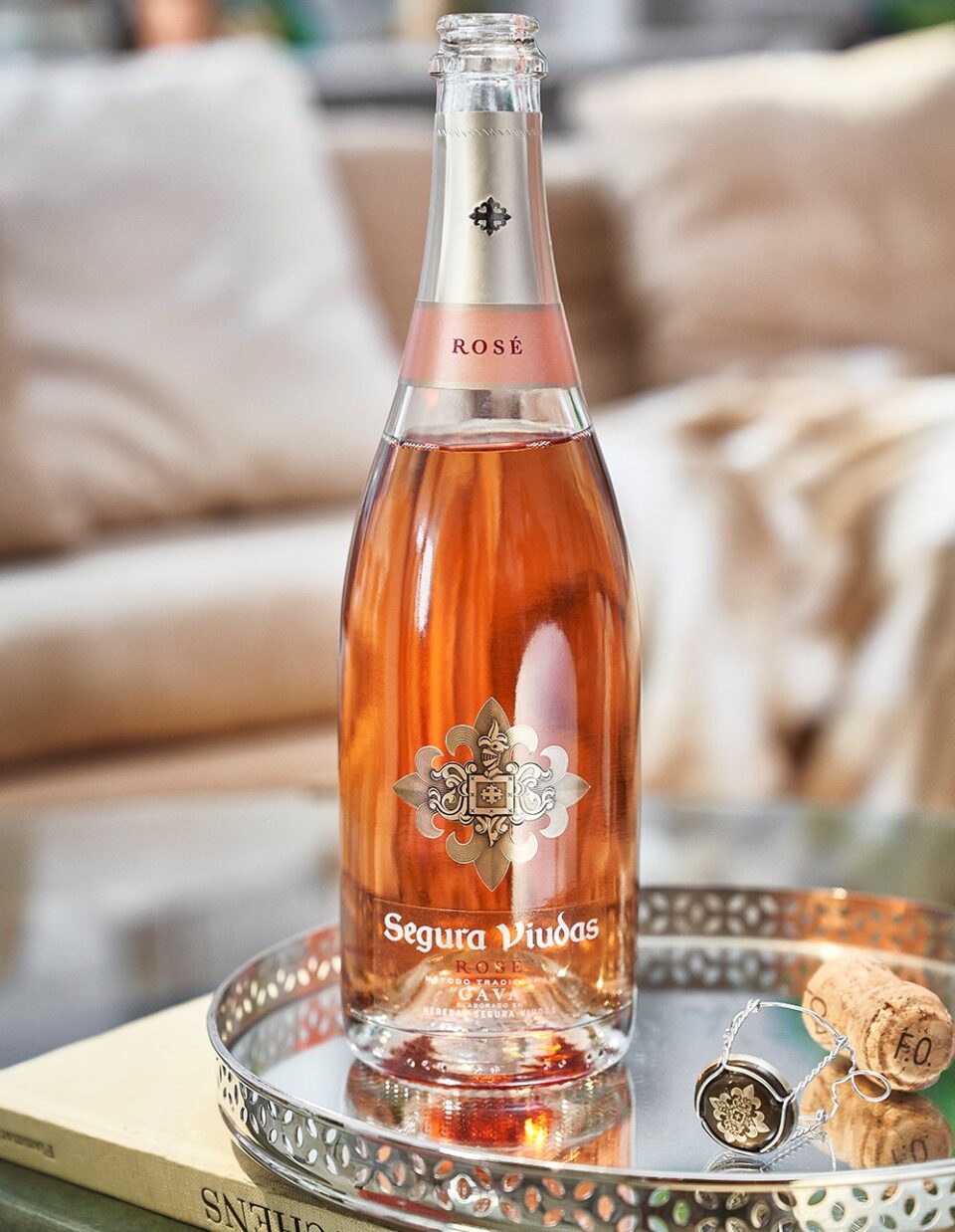 Segura Viudas, emblematic brand of the Freixenet Group, world leader in quality sparkling wines, has added a new recognition to Segura Viudas Brut Rosé which has been awarded a silver medal in this year's second edition of the Vinari Awards of Catalan Wines 2021. Segura Viudas Brut Rosé 2020 thus adds its first recognition in Spain by obtaining a Silver Vinari Medal in the Sparkling Rosé category. Held on October 8 in Vilafranca de Penedès, this contest once again rewards Segura Viudas at its second gala of the year after awarding a gold medal to Segura Viudas Brut Reserva at its summer gala. At the Freixenet Gorup we are proud to keep succeeding thanks to the excellent quality of our Cavas.
Through a blend of the red grape varieties Trepat, Garnacha and Pinot Noir, the Brut Rosé Cava stands out for its freshness and fruity aromas, reminiscent of raspberry, currant and pomegranate. Its right point of sweetness make of the new Segura Viudas Cava a very versatile rosé ideal to enjoy alone at any time or accompany aperitifs and meals outdoors.
Brut Rosé is made following the traditional cold maceration system with the grape rind to obtain its vivid color and for the must to be impregnated with the aroma of the grape. The first and second fermentation is carried out with selected yeasts from our winery that provide their own identity. Finally, aging for a minimum of 12 months in contact with their mothers gives them the perfect balance between aromas of fruit, finesse and complexity.
The elegant aromas of Segura Viudas Brut Rosé Cava have undoubtedly convinced the jury of the Vinari Awards. The contest has a jury specialized in evaluating wines from all Catalan regions and the different styles of winemaking. Among the more than sixty experts who have participated, there are renowned sommeliers and winemakers, responsible for blind testing and evaluating the nearly 850 participating samples.
This recognition demonstrates, once again, the Freixenet Group's commitment to the highest quality and demand in all its wines and Cavas.