Henkell Freixenet acquires English Winery Bolney Wine Estate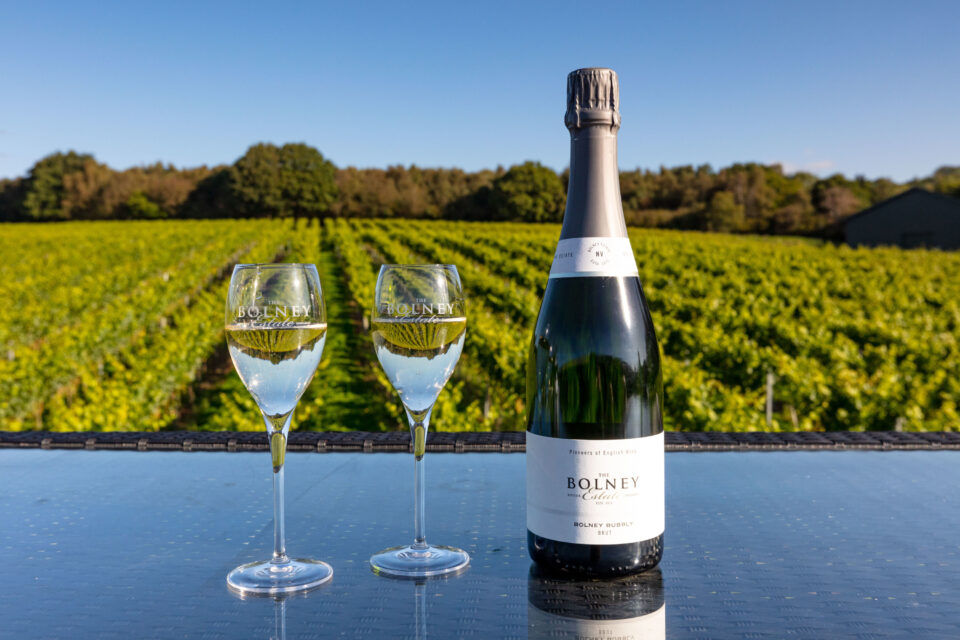 Henkell Freixenet strengthens its position as the leading sparkling wine supplier in England with the acquisition of the renowned English sparkling wine and still wine cellar Bolney
Bolney Wine Estate is considered one of the pioneers among wineries in England. The winery, located near Brighton, was founded in 1972
Henkell Freixenet enters the high-quality English Sparkling Wine business through the acquisition of the renowned Bolney Wine Estate. This emerging category is regarded by some experts as "comparable to Champagne*" and in the last few years English Sparkling Wine has been experiencing exponential growth." (Value growth +56% IRI MAT to 28/11/21).
Bolney Wine Estate is considered one of the pioneers among the estates in England. The winery, located near Brighton, was founded in 1972 by Janet and Rodney Pratt and is now run by their daughter Samantha Linter. Bolney has a portfolio of first-class sparkling and still wines that have won several awards. Most recently, it won the prestigious UK Glass of Bubbly sustainability award.
"As producers of Champagne, Crémant, Cava, Prosecco and sparkling wines of various origins, we are delighted to add English Sparkling Wine, a still young, prestigious sparkling wine speciality to our "Pearls of Europe". We are convinced that as the global market leader in the sparkling wine market, we can further strengthen the image of English Sparkling nationally and internationally," says Dr Andreas Brokemper, CEO of Henkell Freixenet.
Freixenet Copestick is the UK and Ireland arm of Henkell Freixenet. Robin Copestick, managing director of Freixenet Copestick, commented: "When we first saw Bolney Wine Estate, we were sure we had found the perfect winery. The sparkling wines are excellent and the business is excellently run by Samantha Linter. She will work closely with the Henkell Freixenet and Freixenet Copestick teams as managing director. Together we aim to realise the opportunities presented by English Sparkling Wine and continue to grow Bolney Wine Estate's position."
"In Freixenet's DNA has always been the desire to establish itself in wine regions with enormous potential, such as Bordeaux (France), California (USA), Querétaro (Mexico) or Tupungato (Argentina). Now we are embarking on an exciting adventure in Sussex (United Kingdom), a wine-growing area whose terroir is very similar to that of Champagne, so its wines are very similar to French ones", says Pedro Ferrer, CEO and Vice President of Freixenet.
*Louise Dixon and the associated press, Dec. 28, 2021