Great success in the revival of the emblematic Rally Segura Viudas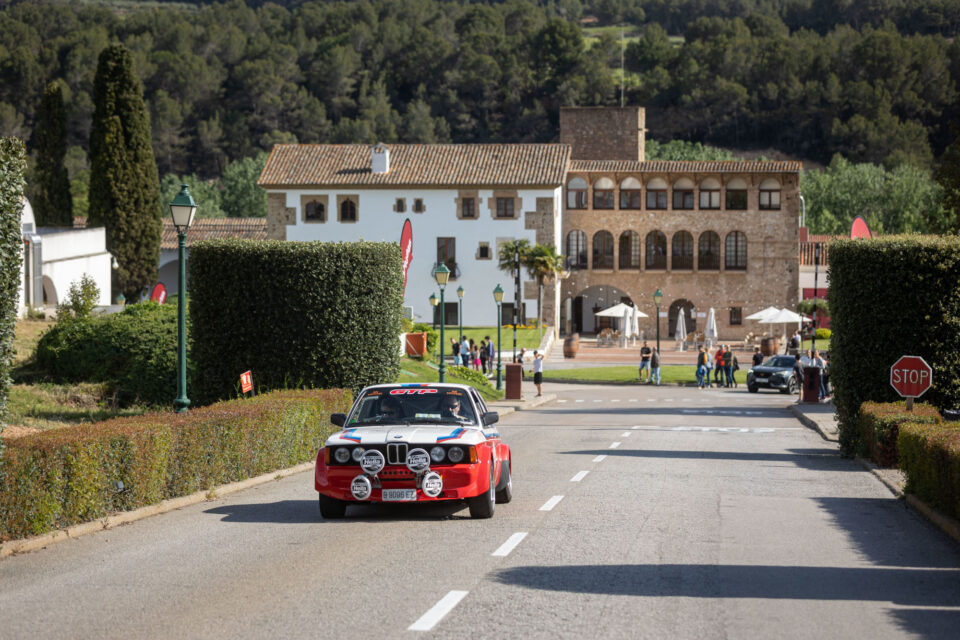 The Rally de les Caves – Segura Viudas Trophy, popularly known as the Segura Viudas Rally, returned to Heredad Segura Viudas and to the roads of Penedès last Saturday, May 7, 40 years later after celebrating its last edition in 1983. The rally was a complete success both in terms of attendance and in terms of the expectation generated. This occasion was organized as a revival by Automoviles Rikicars and Rabbit Rally, it returned with a 170-kilometre route with 8 timing sections beginning and ending at the Cavas Segura Viudas where the best score went to the participating team that best fit the the speed averages that the organization anticipated.
The trophy was very close since the champion was not defined until the last timed section. Joan Pedragosa and Josep Beltri, from the Montjuic team, were finally winners with a difference of only 4 points compared to the second and third classified, who tied at 116 points. Santiago Saltó and Maria Herrero were the second and the team of Joan Calduch and Santi Fatjó occupied the third position.
The route passed through the most important places of the previous editions of the rally, which then had an average length of 300 kilometres. There was a participation of 34 teams with more than 25% of female participants, including various motorsport figures such as Fina Roman (participant 11 times in the Dakar) and motor journalism such as Judit Florensa, Josep Maria Servià was responsible for the opening of the Rally.
The event, which took place for the first time in 1970, was a test that was held in the province of Barcelona and whose objective was to promote cava from Sant Sadurní d'Anoia. That is why, since its inception, the championship had the support of the historic Segura Viudas winery, and positioned itself as one of the most important national and international sports events.
Likewise, Segura Viudas, a winery with more than 800 years of history, wine tradition and respect for roots, was a fundamental piece in the promotion and support of the Rally de les Caves – Segura Viudas Trophy. For this reason, the most emblematic Rally in Spain in the 1970s adopted the name of the prestigious Catalan winery.