Freixenet will offer its iconic cavas and wines at "Tast a la Rambla"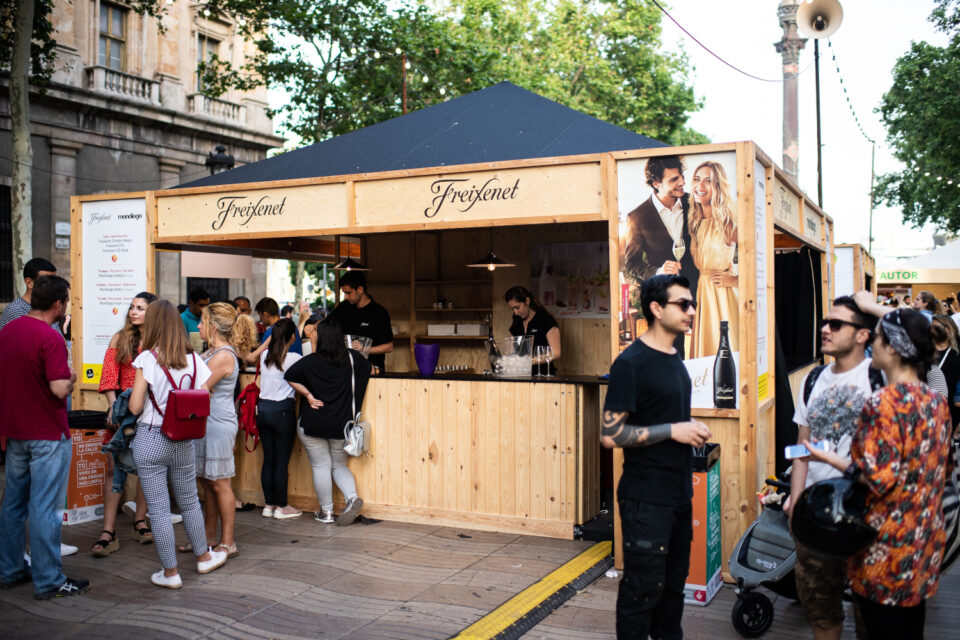 We are happy to announce that we are participating once again as a sponsor in the seventh edition of "Tast a La Rambla", the Barcelona Gastronomy Week, where we will offer our iconic Freixenet cavas and wines. The fair will be held in the mythical Ramblas of Barcelona from Thursday September 30 to Sunday October 3 and you can taste a tempting gastronomic offer. This display of tastings will feature up to 26 restaurants in Barcelona and will offer tapas and dishes, traditional cuisine, signature cuisine, pastries paired with wines and cavas.
We encourage all wine lovers to visit the Freixenet stand (number 33) at Tast a la Rambla and to try and enjoy our products. You will be able to taste the new Freixenet Still Wines, made up of white wine and rosé from the "Selección Especial" range, in addition to our emblematic cavas Cordón Negro, Elyssia Gran Cuvée and Elyssia Pinot Noir.
"Tast a la Rambla" will also feature a program of free activities in the Aula Tast, at the end of the Rambla de Santa Mònica (lectures, 'showcooking', tastings and musical performances). Freixenet offers on Sunday October 3 at 6:30 p.m. the activity "Freixenet: White or rosé? Wine or cava?".
This initiative was born in 2014 as an annual culinary festival that aimed to promote both La Rambla and the district. It places it in the spotlight as "a great recreational hub" that those days brings together a battery of gastronomic activities and tastings to "bring haute cuisine to all audiences."