Segura Viudas sponsors the international show jumping competition CSIO Barcelona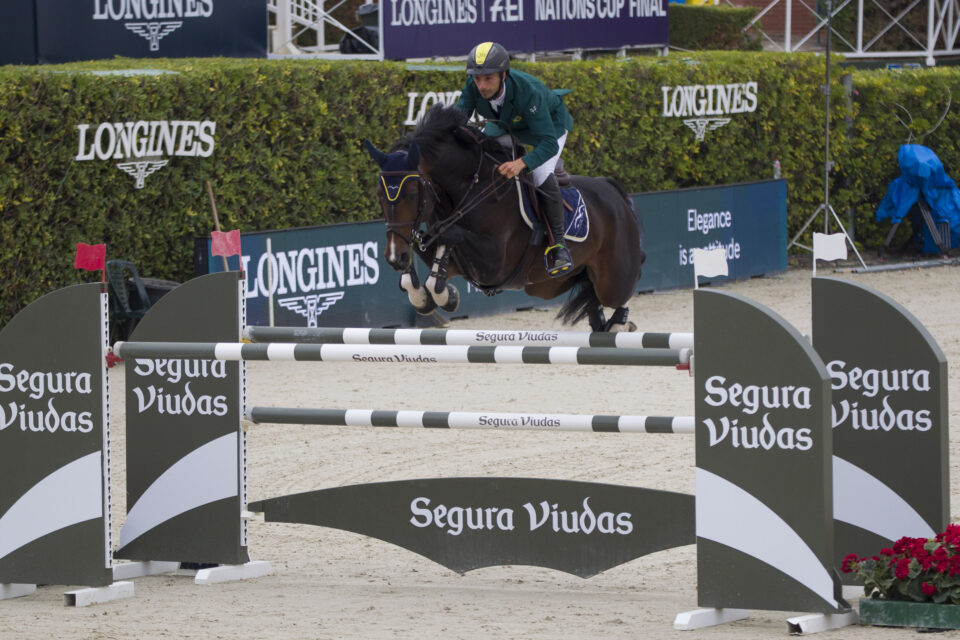 We are pleased to announce that Segura Viudas once again sponsors the CSIO Barelona show jumping competition in its 110th edition, the most important equestrian event on the international equestrian calendar that makes Barcelona the world capital of equestrianism. For the ninth time, the Real Club de Polo de Barcelona hosts the Longines Nations Cup world final with the participation of the best nations in the world.
CSIO Barcelona takes place from September 29 to October 2. Segura Viudas is present at the event as a sponsor and its excellent Cavas and wines are the officers of the CSIO accompanying the different acts and spaces of the event. One of the prizes of the competition, the Segura Viudas Trophy, receives the name of our Heredad. In addition, from Segura Viudas we have a personalized obstacle in all the national tests and presence of the brand on the screens. Finally, we are also present at a stand in the "Polo Park" village, where we offer glasses of wine and cava from our emblematic Segura Viudas products.
The CSIO Barcelona hosts the world final of the Longines FEI Jumping Nations Cup™, in which the best teams on the international equestrian scene take part and which makes the Club and Barcelona the world equestrian capital for three days. Some 40,000 people attend the event, which is broadcast on television throughout Europe and America, as well as in many countries in Asia.