Gran Gold Bacchus for Freixenet Cuvée DS with two more golds in the XXI Bacchus International Wine Competition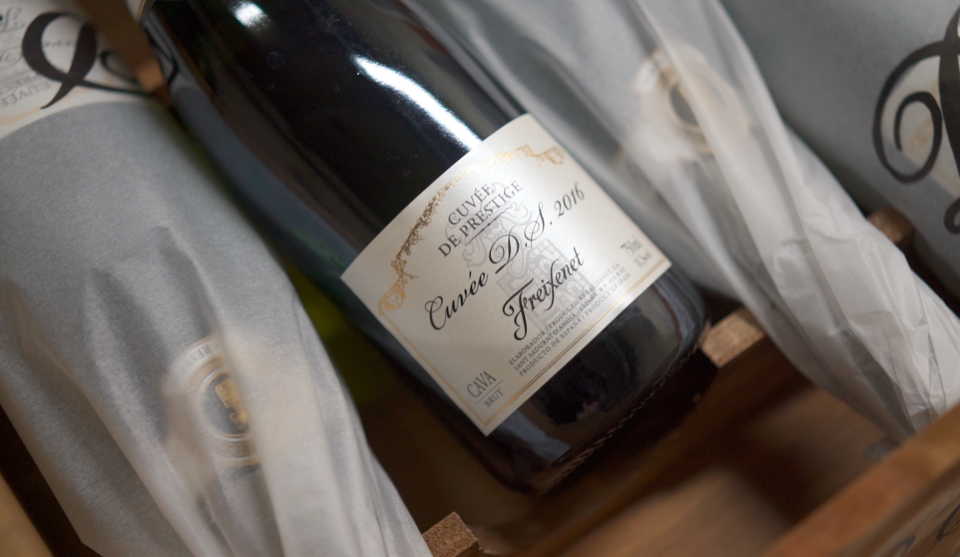 Freixenet Cuvée DS has been awarded the prestigious Gran Bacchus de Oro medal together with the VINOFED Bacchus 2023 Sparkling Wines award; for its part, the Freixenet Selección Especial Blanco Wine Collection and Elyssia Gran Cuvée have been recognized with Bacchus de Oro
The prestigious Bacchus International Wine Competition, organized by the Spanish Union of Tasters (UEC), brings together the world's leading expert tasters
The world leader in quality sparkling wines Freixenet has once again added successes thanks to the quality of its wines and cavas. On this occasion, the Freixenet Cuvée DS cava has been awarded the Gran Bacchus de Oro medal together with the VINOFED Bacchus Sparkling Wines 2023 award at the XXI Bacchus International Wine Competition, while the Freixenet Selección Especial Blanco Wine Collection and Elyssia Gran Cuvée have obtained Bacchus de Oro medals.
Freixenet Cuvée DS is an emblematic cava that pays tribute to our co-founder Dolor Sala. In sight it presents a golden yellow, bright color. With a fine and persistent bubble, marking a good crown. On the nose, the powerful aromas of aging, elegant, aromas of ripe fruits, compotes, bakery, honey, toasted, nuts and something balsamic stand out. The tastes of long aging, notes of ripe fruit appear.
Freixenet's Special Selection White Wine has a marked Mediterranean and refreshing character. Macabeo, Sauvignon Blanc and Chardonnay grapes predominate, with touches of Muscat and Xarel·lo. This pale and bright yellow wine has an intense fruity character with citrus nuances and a long acidity, resulting in a fine and elegant wine that can accompany any type of meal.
For its part, Elyssia Gran Cuvée is a brut, modern and sweet cava designed for great lovers of Chardonnay. With a varied blend that also includes the Pinot Noir, Macabeo and Parellada varieties, it is a fine bubble cava that is very soft, fresh and creamy in the mouth. An emblematic Freixenet cava that accumulates successes and achievements before the world's leading wine experts.
The prestigious Bacchus contest, organized by the Spanish Union of Tasters (UEC), has brought together in Madrid 83 expert tasters from 21 different countries. After analyzing almost 1,700 wines and sparkling wines from the main producing regions of the world, the jury of the contest has decided to reward the quality of Freixenet wines and cavas with the gold medals, reserved for wines and cavas that obtain ratings higher than 88 points.