Freixenet lends its support to the Spanish Food Bank through its campaign "La vida es como la celebras"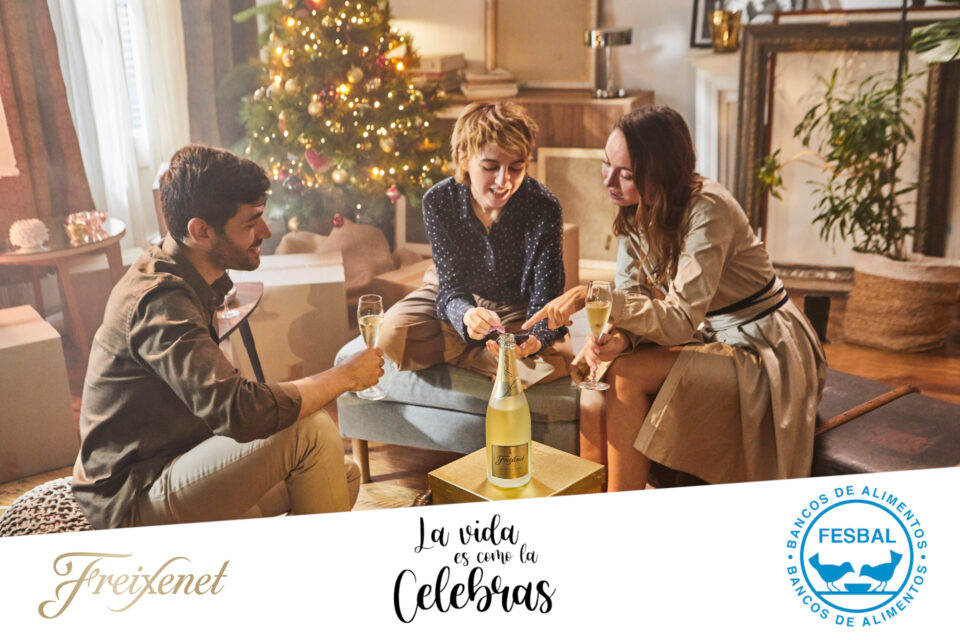 Numerous people have joined the solidarity initiative #EstoHayQueCelebrarlo on social networks
Freixenet has wanted to contribute its grain of sand with the Spanish Federation of Food Banks (FESBAL) in a year as complex and atypical as the one we have experienced due to the Covid-19 pandemic. To do this, within the framework of its campaign La vida es como la celebras (Life is how you celebrate it), the brand decided to launch an action on social networks inviting consumers to participate in this solidarity initiative for the benefit of the charity FESBAL.
Numerous people have joined the movement of solidarity and social responsibility promoted by Freixenet, flooding the social networks with images and messages sharing moments of celebration under the hashtag #EstoHayQueCelebrarlo.
The Vice President and CEO of the Freixenet Group, Pedro Ferrer, explained that "At the Freixenet Group we are fully aware of the difficult moment that our society is experiencing, and it is for this reason that we have wanted to do our bit and contribute to the important and necessary task that FESBAL does".
This new social contribution of the company responds to the solidarity tradition of the Freixenet Group, an area that has been reinforced during the pandemic. Specifically, since the state of alarm was decreed, the company has collaborated with local entities in the Penedès region, with the Col·legi de Metges in Barcelona and with different hospitals.
The Spanish Federation of Food Banks unites the 54 federated Food Banks that are distributed throughout the country, fulfilling an essential task, and especially relevant in a context such as the current one. Thanks to solidarity contributions such as the one promoted by Freixenet, FESBAL has fed more than 1,800,000 people lacking resources and in social exclusion.