Freixenet Cordon Negro winner of a Gold Medal in The Champagne & Sparkling Wine World Championships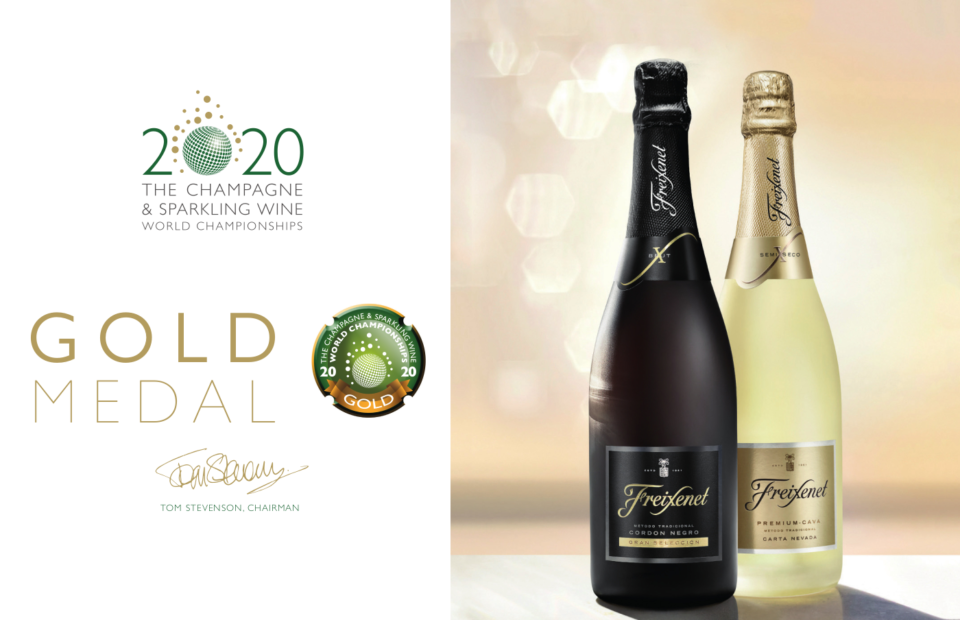 Carta Nevada Semiseco has been awarded also in the competition, collecting a silver medal

The jury of the renowned British competition is made up of three of the world's foremost wine experts: Tom Stevenson, Essi Avellan MW and Simon Stockton
Freixenet has been awarded two medals in the renowned British sparkling wine competition: The Champagne & Sparkling Wine World Championships 2020. The jury awarded a gold medal to Freixenet Cordon Negro Brut Magnum and a silver medal to Freixenet Carta Nevada Semiseco Magnum.
Cordon Negro and Carta Nevada are the two most widely recognised Freixenet products at both a national and international level. With a balanced blend of Macabeo, Parellada and Xarel.lo grapes, Cordon Negro is a fruity, light, refreshing Cava, with fine delicate aromas of green fruits, light tropical nuances, a lifted citric backdrop and notes of fresh herbs.
Carta Nevada has a proportional blend of the same grape varieties. Bright straw-yellow in colour with a medium sized mousse, it has some characteristic light golden touches. Carta Nevada is notable for its floral, citric and fresh fruit aromas. On the palate it is well structured, fresh and has soft acidity which combine to create a very special bouquet.
The Champagne & sparkling Wine World Championship 2020 is one of the world's most prestigious wine competitions, with a jury comprised of Tom Stevenson, the founder and president of the competition and widely regarded as the world's principal expert in sparkling wines; along with Essi Avellan MW and Simon Stockton.
After assessing sparkling wines, Cavas and Champagnes from the world's principal regions of production, the panel singled out Freixenet's two most emblematic Cavas. This recognition demonstrates once more the exemplary quality of the brand's products, and the high levels of skill employed in its Sant Sadurní bodegas. Cordon Negro has also recently won awards in The International Wine Challenge and the Decanter World Wine Awards.