Freixenet Cordón Negro and Carta Nevada cavas triumph with gold medals at Berliner Wine Trophy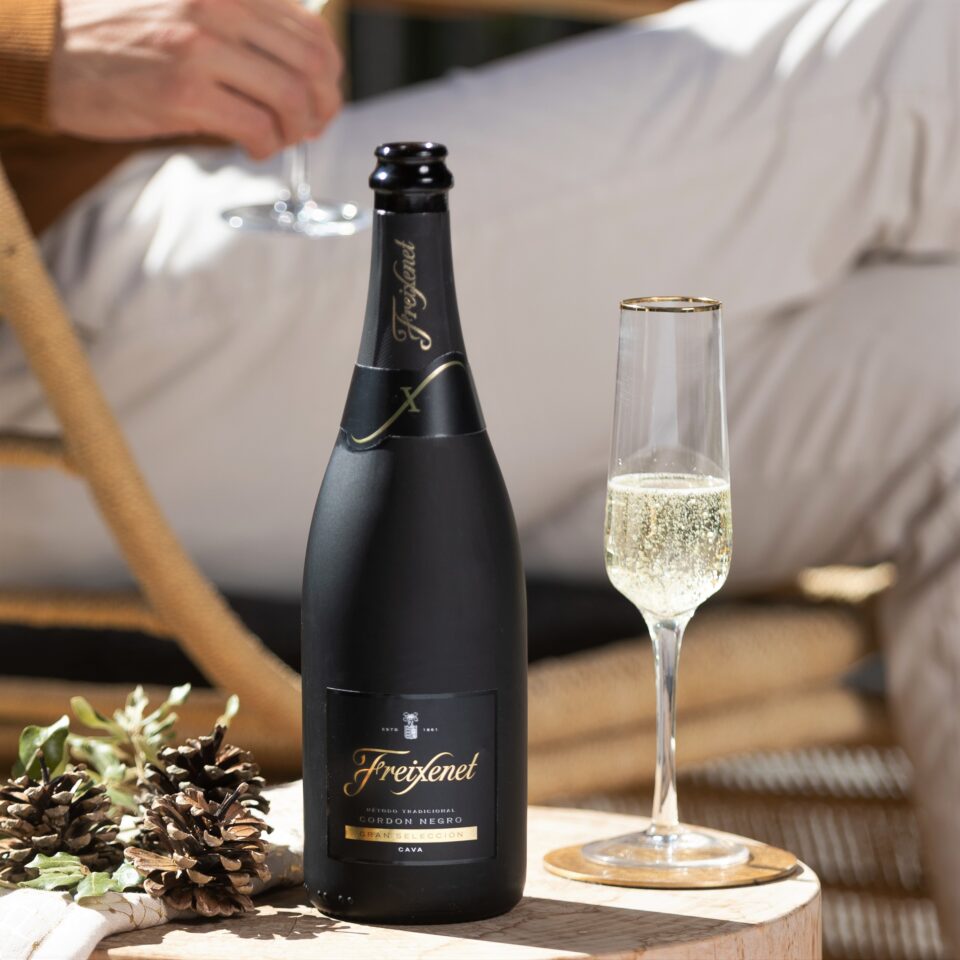 We are pleased to announce that the international and iconic Freixenet Cordón Negro cava and the emblematic Freixenet Carta Nevada have been awarded gold medals at the prestigious Berliner Wine Trophy, held in Germany. This recognition joins the important prizes awarded to these cavas in the renowned contest The Champagne & Sparkling Wine World Championships (2022) founded by the influential critic Tom Stevenson: Cordón Negro won the National and Regional Champion awards (best sparkling wines in Spain and best cava in the world) for the second consecutive year, in addition to the third consecutive gold medal, and Carta Nevada received a silver medal. Once again, the high quality of Freixenet cavas is recognized by the world's leading experts.
Freixenet Cordón Negro is a light cava appreciated for its great freshness and formed by a coupage with the three traditional varieties of Penedés. It is a very fruity sparkling pale yellow with greenish tones, and bright. Its bubble is abundant, thin and persistent, very integrated. Fine and delicate aromas stand out, predominating shades of green fruit with light nuances of ripe tropical fruit, citrus backgrounds and fresh herbs.
Freixenet Carta Nevada is a sparkling wine typical of the cava region, formed by a proportional blend of the native varieties of the Penedés: Macabeo, Xarel·lo and Parellada. Fresh and with a soft acidity that gives it a very special bouquet, this yellow sparkling wine with golden reflections is clean, bright and with a medium-sized bubble. The floral and fresh fruit aromas stand out, as well as subtle citrus aromas. Good structure in the mouth, fresh and with a soft acidity.
Berliner Wine Trophy has become one of the largest wine competitions in the world and the most important international wine tasting in Germany under the auspices of the International Wine Organization (OIV). It brings together renowned producers and distributors from around the world with almost 14,000 entries per year in its winter and summer editions.
Freixenet Group has also recently stood out in renowned competitions such as Mundus Vini Winter Edition & Non Alcoholic Edition where Freixenet 0.0% Still Blanco has been awarded a gold and Freixenet 0.0% Still Red and Rosé have received a silver. In addition, Segura Viudas Brut Reserva, Freixenet Carta Rosé Dry, Freixenet Italian Chianti DOCG and Freixenet Italian Pinot Grigio have obtained silver medals together with Segura Viudas Brut Rosé, who has also recently received a silver at the Concours Mondial de Bruxelles – Rosé edition.
We celebrate the new successes of our cavas, which demonstrate the high quality of our products.