Freixenet sells a record of 107 million bottles worldwide in 2021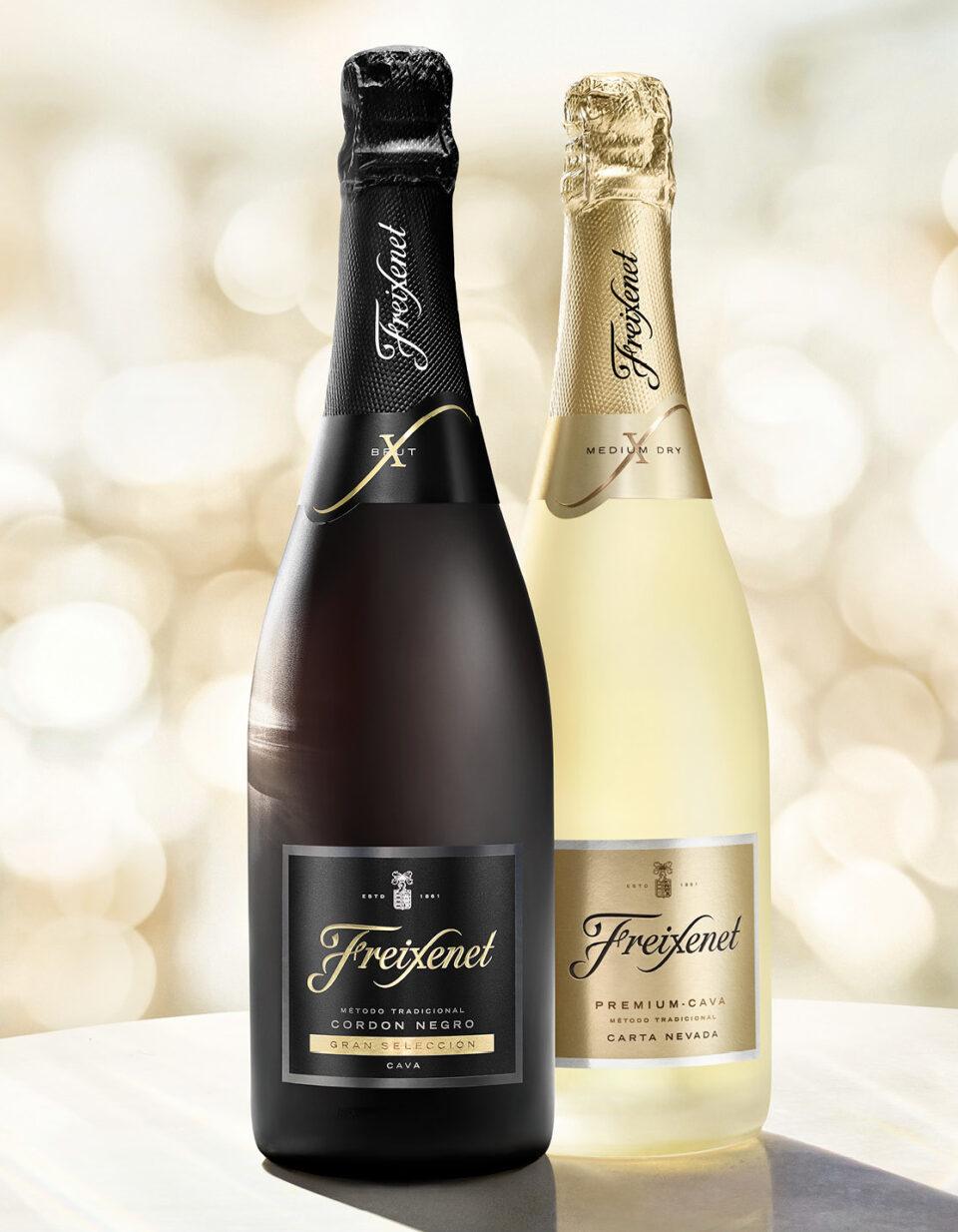 The Freixenet brand grows by 9% and for the first time in its history sells more than 100 million bottles in a single year.
In addition, the Freixenet brand reaffirmed its leadership in the sparkling category with a 13% volume share in Spain, increasing its results for 2019 and 2020 according to IRI data
Freixenet has sold a record of more than 107 million bottles worldwide in 2021, growing by 9% and for the first time in its history selling more than 100 million bottles in a single year. The top selling countries were Germany, UK, USA, France and Japan.
In addition, Freixenet keeps leading the Christmas market in Spain with a share of 19% by volume, according to research data from the IRI market data consultancy. Freixenet has also positioned itself, once more, as the leading sparkling brand with a volume share of 13% in 2021, outgrowing the market both in volume and value and improving on its 2019 and 2020 results, according to IRI.
The emblematic Freixenet Carta Nevada range consolidated its leadership in 2021, and continues to be the highest selling Cava in Spain, whilst Cordon Negro, the brand's most international Cava grew by double digits. On a worldwide level,
Quality and innovation, the keys to success
The positive evolution of the Freixenet brand in Spain can be attributed to the quality of its products and to the good progression of the brand's biggest selling Cavas, namely Carta Nevada and Cordon Negro. Innovation also stands out as a key factor in sales success with the strong growth registered by the firm's most innovative products launched in recent years to satisfy the consumers' new tendencies and needs. The Cava to be drunk over ice, Freixenet ICE is for yet another year the absolute leader in its sector. For its part, Freixenet Prosecco continues to succeed remaining the absolute top seller in its sector. Finally, the alcohol free Freixenet 0'0% is growing exponentially, maintaining its position as the clear leader, and continues to develop this new incremental sector developing a new moment for sparkling consumption.
In addition, Freixenet is also the leader in other market sectors in Spain such as rosé sparkling, where Carta Rosé, Elyssia Pinot Noir, ICE Rosé and Italian Rosé stand out. In fact, Carta Rosé confirms the success of its launch, and is that brand which is contributing most to the growth and development of the rosé sector. Finally, the growth of the mini format sector stands out, where Freixenet is the historical number 1 with its Mini Nevada. In respect of the new Freixenet Spanish Still Wine Collection, the strong positioning of the brand has assured that its entry into the still wines sector has been very satisfactory. The new "Selección Especial" Blanco and Rosado wines have been well accepted by consumers and confirm the success of their launch.