Image upgrades for Carta Nevada and Cordon Negro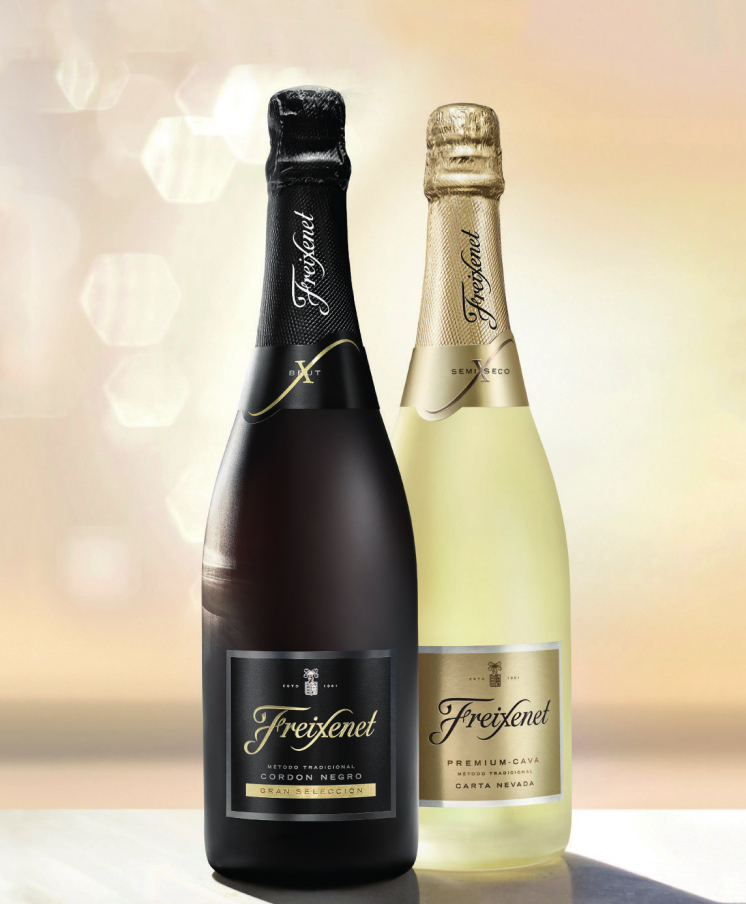 This new look modernises the emblematic gold and black frosted bottles of Carta Nevada and Cordon Negro
Freixenet has upgraded the image of its two most famous Cavas: Carta Nevada and Cordon Negro. The new look for the two products will be available from the beginning of the Christmas campaign, and its design is centred on the iconic "X" of the Freixenet logo, the symbol of the brand. This new look modernises the emblematic gold and black frosted bottles of Carta Nevada and Cordón Negro, leaders in world markets, enhancing their elegance and sophistication.
Cordon Negro is the world's best selling cava Freixenet's most universal sparkling wine, characterized by the matte black of its iconic frosted bottle. With a glamorous and cosmopolitan image, it is the ideal companion to celebrate the big and small moments of life. It was launched in 1974 and since then it has been known internationally as "The Black Bottle", a true revolution in the sector due to its modern workmanship and a sophisticated appearance. Fruity, light and appreciated for its great freshness, stand out its fine and delicate aromas of green fruit, light tropical nuances, citrus background and notes of fresh herbs.
The emblematic Carta Nevada from Freixenet is the number 1 cava in sales in Spain and its iconic frosted golden bottle is essential in the small and big celebrations of life. It is a typical Penedès cava, made up of a proportional blend of the region's indigenous varieties, Macabeo, Xarel·lo and Parellada. This cava, with a clean and bright yellow colour and medium-sized bubbles, has very characteristic golden reflections. Carta Nevada stands out for its floral, citrus and fresh fruit aromas. On the palate it has a good structure, freshness and mild acidity, which give it a very special bouquet.