The Freixenet Group participates in a documentary for the international TV channel Euronews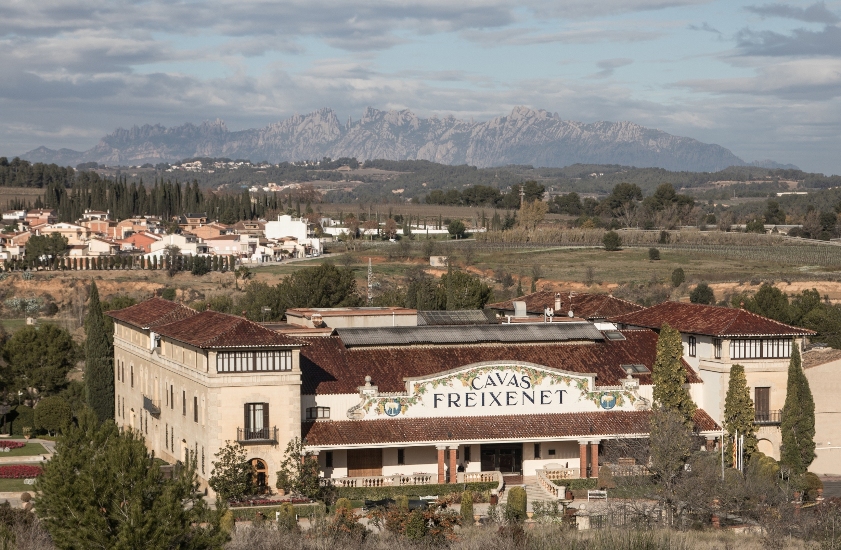 The piece features the Vice President and CEO of the Freixenet Group, Pedro Ferrer
The Freixenet Group has participated in the episode The celebrated wines of Spain – and the unique regions that create them of the documentary Here We Grow, made by the prestigious European television channel Euronews. The piece features the Vice President and CEO of the Freixenet Group, Pedro Ferrer, who explains the history of cava and the company and the long wine tradition of Sant Sadurní d'Anoia.
In the report, Pedro Ferrer explains from minute 2:00 the origins of Freixenet, which go back more than a century, and the cava making method. "When the plague of phylloxera came; basically, it killed all the vineyards throughout Europe. We changed the business. We went from fortified wines to sparkling wines, made by the traditional method", he assures. The images show the Group's vineyards as well as the emblematic Freixenet winery and underground cellars.
This documentary is part of the international campaign #SpainFoodNation, promoted by the Spanish Ministry of Agriculture together with ICEX Spain Export and Investments. The objective of this pproject is to promote the rich national gastronomy and highlight the traceability and sustainability of Spain as one of the regions with the highest organic production in the world; as well as quality, innovation and food safety in the agri-food and beverage sector. For this documentary, in addition to Sant Sadurní d'Anoia, the Euronews team also visited the wine regions of La Rioja and Jerez.