The Reina Sofía School of Music celebrates its 30th anniversary with an European tour of the Freixenet Orchestra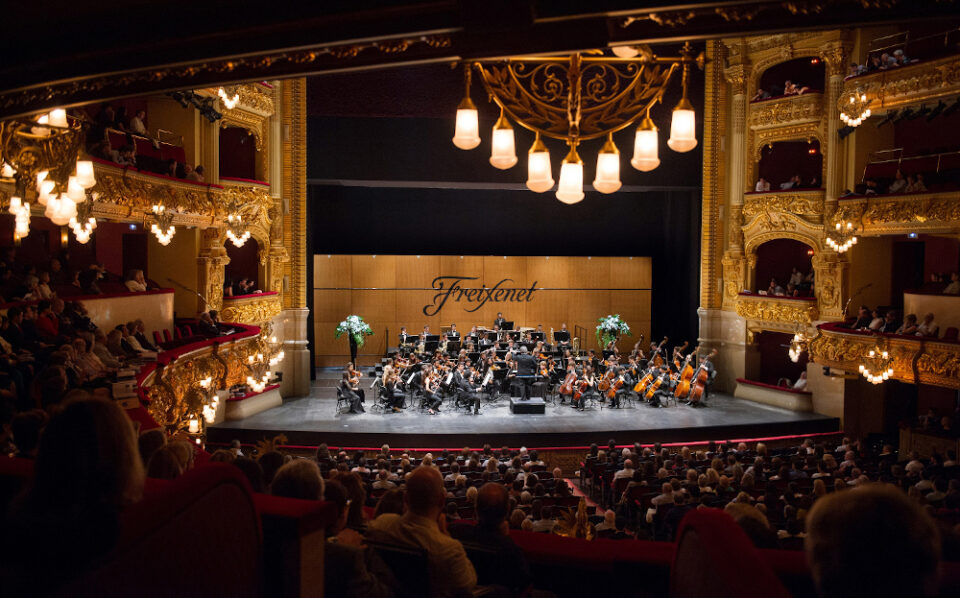 The Reina Sofía School of Music celebrates its 30th anniversary in 2021, consolidated as one of the leading international music schools. In its commitment to culture, talent and youth, Freixenet proudly supports the Reina Sofía School of Music practically since its origins as a patron of the Freixenet Symphony Orchestra and applauds their three decades of brilliant work training hundreds of young and promising musicians.
One of the biggest dreams of the Reina Sofía School of Music throughout its history has been to go on a European tour with its students. For this reason, the Freixenet Symphony Orchestra, made up of 73 musicians from 17 countries (Spain, Ukraine, Greece, Bulgaria, Romania, Germany, Poland, Brazil, Czech Republic, Armenia, Japan, France, Russia, United Kingdom , Italy, Portugal and Colombia), together with its main conductor Andrés Orozco-Estrada and the violinist Arabella Steinbacher, will bring their passion for music to four of the most prestigious music venues in Europe.
The tour will begin with a concert at the Teatro Real in Madrid on October 7 (access by invitation); then they will travel to Bratislava to perform at their Festival on October 9; Budapest will follow with a concert at the Liszt Ferenc Academy of Music on October 10; and they will end the tour at the world-renowned Viena Musikverein, home of the Vienna Philharmonic and its classic New Year's Concert, on October 12. During the tour, the students will also collaborate with the Superar project, which provides free cultural education to children and young people with economic difficulties.
Thanks to the backing and support of Freixenet, hundreds of young musicians have been able to train in national and international orchestral practice. In the words of José Ferrer, honorary president of Freixenet: "during these last 27 years it has been an honor for Freixenet to promote the musical culture of our country; but, above all, to have bet on the education of the young musicians who have been trained in this school ".
For his part, Pedro Ferrer, CEO and Vice President of Freixenet, stressed that "it is a true honor for Freixenet to continue collaborating in promoting the culture and musical education of thousands of young people both nationally and internationally."